The boffins at Obutto have been working hard, over the past year, trying to create Universal speaker mounts for our gaming cockpits/workstations.  We are pleased to announce the release of our 5.1 speaker mounts!
Features:
compatible with oZone or r3v cockpits

front speaker mounts are nearly invisible
front speaker mounts can be configured for single or triple monitors
max 32″ triple monitor setup
max 27″ single monitor setup
loads of adjustability
rear speaker mount is attached with a wide hook & loop strap
rear speaker mount/seat wire management provided
wire management hook & loop straps provided for entire setup

http://obutto.com/wp-content/uploads/2014/05/speaker-mount-rear.png
1144
1874
Chris
http://obutto.com/wp-content/uploads/2015/09/obutto_logo20132.png
Chris
2014-05-01 02:26:19
2014-05-01 02:26:19
NEW Obutto Speaker Mounts....Finally!!
We are very pleased to announce our Singapore distributor, Obutto SG,  will have a shipment of r3volution cockpits & workstations by next month!  For the past year we have supplied r3volutions to the SE Asian region direct from Beijing, but now you will be able to save on shipping costs.
Our original oZone gaming cockpit took the world by storm as it was the first gaming cockpit that offered ergonomic computer use & accurately positioned mounts for all gaming.  The r3volution carries the torch to a new level, offering unheard of adjustability, stability and ergonomics.  Of course all the familiar mounts are available for sim racing & flight sims too!  For all you oZone owners, don't worry we'll always look out for ya….the new r3v fully articulating keyboard/mouse tray, r3v monitor stand/triple mount & obutto cupholder are all available as accessories to fit your oZone's 😉
Don't miss out, if you live in SE Asia and are keen to place an order for either a r3volution cockpit/workstation, or the oZone, now is the time!
http://obutto.com/wp-content/uploads/2013/09/Aerial_View_of_Singapore.jpg
900
1440
Chris
http://obutto.com/wp-content/uploads/2015/09/obutto_logo20132.png
Chris
2013-09-12 21:09:43
2013-09-12 21:55:11
Singapore distributor now importing obutto r3volution cockpit & workstation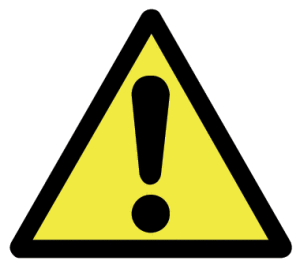 We had some issues with our site over the past day & a half, and sadly had to revert to a backup dd 9 Sept 2013.  Therefore, if you registered in our forums from 9 Sept to 11 Sept, you will need to re-register.  If you have any issues please contact us here
Thanks for your patience, and we will take every measure to keep this from happening again.
http://obutto.com/wp-content/uploads/2013/09/warning-sign1.gif
268
300
Chris
http://obutto.com/wp-content/uploads/2015/09/obutto_logo20132.png
Chris
2013-09-12 16:16:32
2013-09-22 23:08:38
Site down